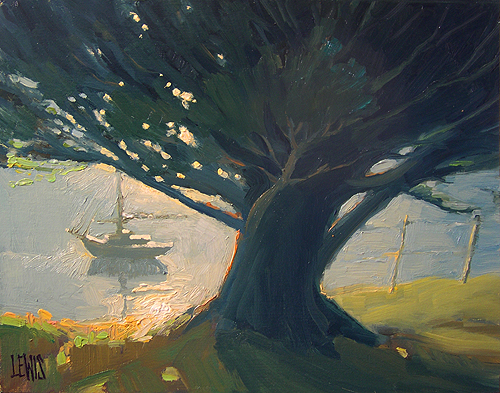 ROBERT LEWIS Oils on Canvas

"Harbor Cypress with Sailboat"
Robert Lewis
14 X 11
Oil on Canvas Board
Catalog# 726
Price Upon Request
A single sailboat sparkles in the sun beyond a cypress that stands on the bank above the harbor.

Available from the artist Robert Lewis, 1316 Funston Ave., Pacific Grove, CA 93950. Please contact the artist directly.