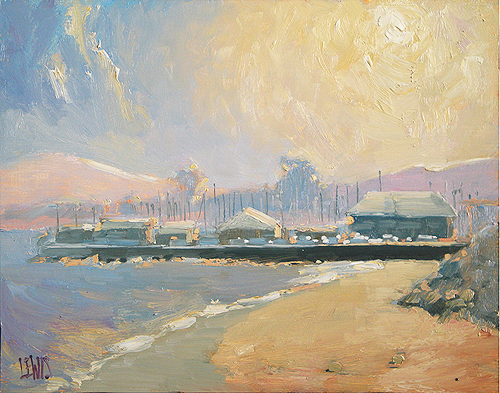 ROBERT LEWIS Oils on Canvas

"The Divers' Beach"
Robert Lewis
14 X 11
Oil on Canvas Board
Catalog# 733
Price Upon Request
This beach is used mostly on the weekends for diving classes. In the distance is the Coast Guard pier in Monterey, California.

Available from the artist Robert Lewis, 1316 Funston Ave., Pacific Grove, CA 93950. Please contact the artist directly.